10 Realizations on Your First Visit to Souplantation & Sweet Tomatoes
Do you remember your first visit to Souplantation/Sweet Tomatoes? Do you remember your reaction when you realized all of the possible combinations you could make at the salad bar, your first bite of a freshly baked Blueberry Muffin, or the first time you dipped Sourdough Bread into your scratch-made soup? Today, we're taking you on a trip down a memory lane of firsts.
After witnessing several "first-timers" at Souplantation/Sweet Tomatoes, we're pretty sure that the overall experience involves a range of excitement like the following list (yup, we've seen each and every one of these reactions):
1.    Your face when you walked in and realized that there were SO. MANY. OPTIONS.
2.    When someone told you that our salad bar contains over 50 fresh ingredients (and you proceeded to try and pile every single one onto one plate of fresh goodness).
3.    The look when you took a step past the salad bar and discovered what was beyond – soup, pasta, dessert…ENDLESS POSSIBILITIES!
4.    When you realized you could take 3 – yes, 3 (there's no judgment here) – bowls of 3 different soups at once…or more!
5.    When the time came to head back for seconds (Or thirds. Or sixths for that matter).
6.    When you made your first Souplantation/Sweet Tomatoes recipe hack (there's not a .gif great enough to express your excitement when we regrammed it on our Instagram).
7.    The look of triumph when you approached the bar on your 5th trip back (you knew what you liked and how you wanted to dish it out).
8.    When you realized the soft serve station was entirely DIY (there's no such thing as overboard when it comes to dessert, right?!).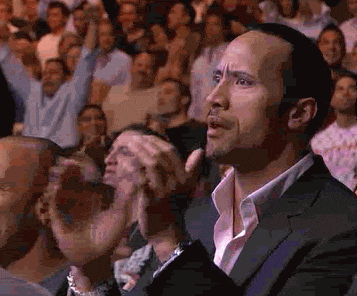 9.    When you realized you could actually have a bite of everything on the menu (why would you ever choose soup OR salad again when you can have both?).
10.    And, the moment you realized you could visit again the next day.
Did you have an epic reaction when you first visited Souplantation/Sweet Tomatoes? Tell us about it below!